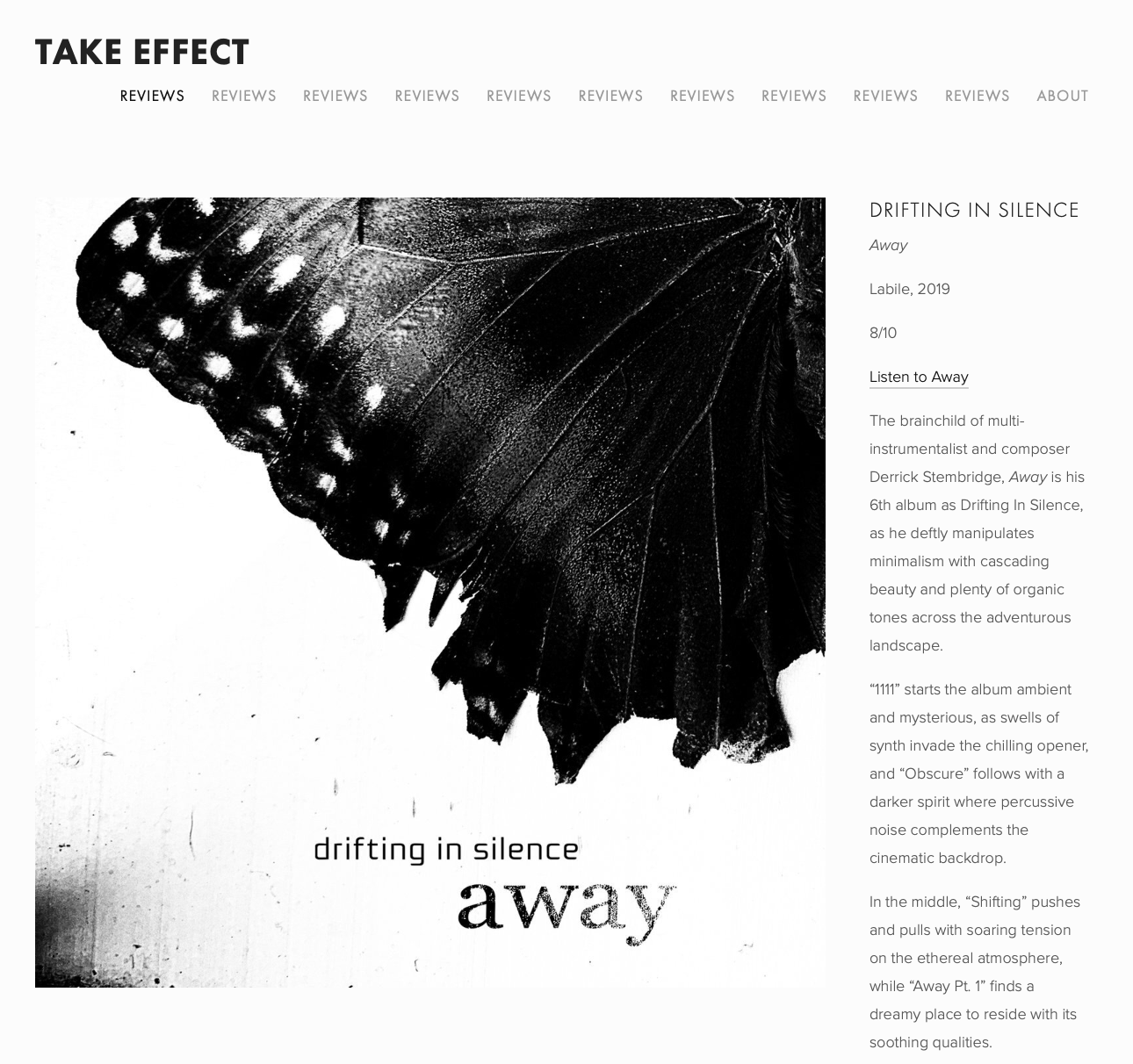 The brainchild of multi-instrumentalist and composer Derrick Stembridge, Away is his 6th album as Drifting In Silence, as he deftly manipulates minimalism with cascading beauty and plenty of organic tones across the adventurous landscape. 
"1111" starts the album ambient and mysterious, as swells of synth invade the chilling opener, and "Obscure" follows with a darker spirit where percussive noise complements the cinematic backdrop. 
In the middle, "Shifting" pushes and pulls with soaring tension on the ethereal atmosphere, while "Away Pt. 1" finds a dreamy place to reside with its soothing qualities. 
Near the end, "Away Pt. 2" taps into an emotive aspect of the human condition with gorgeous texturing, and "Darkwithin" continues that theme with keys and meticulous attention to mood alongside inventive percussion. "Memory" ends the listen with nearly 10 minutes of exploration that gets ominous, surreal and unpredictable in the best ways. 
While you'll find remnants of post-rock and New Age within these tunes, ultimately Drifting In Silence is an experience like no other, and one that you'll want to revisit again. 
Travels well with: Trentemoller- Obverse; Heron- Sun Release

Link